Fillers VS Sculptra – Which is Right for You?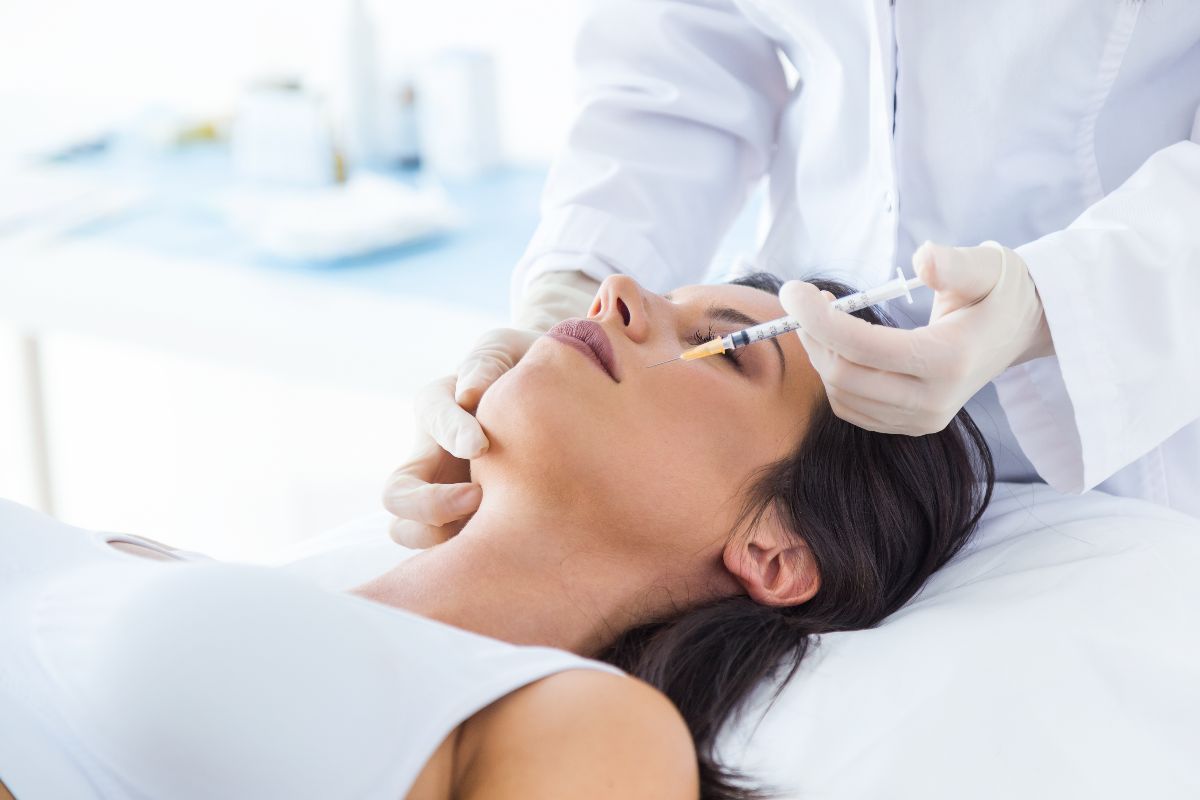 We LOVE both dermal fillers and collagen stimulators for adding volume and revitalizing face shape.
Aesthetic injectables like Restylane, Versa, and Sculptra are non-invasive alternatives to cosmetic surgery that provide natural-looking results, often with almost instant results. With no down time, we can reverse the signs of aging, volumize facial contours, smooth skin, and create fuller lips.
‍Fillers VS Sculptra – Which is Right for You?
Like most aesthetic treatments, you have many options when considering ways to add volume to your face without cosmetic surgery.
If you already enjoy aesthetic treatments, or have looked into restoring or adding volume, you are likely familiar with dermal fillers and collagen stimulators— two options that treat similar skin concerns to combat the signs of aging and transform your entire face, but with differing methods and lifespans.
Both options are magical in their own right— but which is best for you?
What are Dermal Fillers?
Fillers like Restylane and Versa,are made up of hyaluronic acid (HA). Aging slows down our own hyaluronic acid production, leading to wrinkles and the degeneration of fat pads under our skin. HA fillers instantly fix this, restoring lost facial volume and filling out wrinkles and folds.
They are formulated to act like your body's own naturally occurring HA, restoring volume to your skin.
The body naturally dissolves HA after 6-18 months. After this period another treatment is usually needed to prevent the skin from returning to its previous state. Some patients may also opt for touch-ups before the full dose wears off.
Fillers only require one treatment for the full effects, and the results are almost immediately visible.‍
What is Sculptra?
Different from a dermal filler, Sculptra injections are made up of poly-L-lactic acid (PLLA), a synthetic material that acts as a collagen stimulator.
With aging, collagen production slows down every year. PLLA microparticles contained in Sculptra dermal fillers trigger the body's healing response and stimulate the production of collagen. The new collagen is built gradually, restoring the skin's inner structure and facial volume, and diminishing wrinkles and folds.
This FDA-approved dermal filler that treats nasolabial folds, chin wrinkles, and marionette lines. It is also used off-label for many other body areas.
The effects of Sculptra fillers typically last up to two years, though you may have to have a few appointments for the full Sculptra effect.
With Sculptra, you will gradually notice your results, and it takes 3-4 treatments to experience the full effect.
What About the Cost?
At Vamped Aesthetics, dermal fillers begin at $750 for treatment, and Sculptra begins at $800 for treatment.
Are Fillers or Sculptra A Better Choice?
Both fillers and Sculptra address facial lines, wrinkles, and lost volume to restore a youthful look and fill out the face.
The best option for you depends on what you want and how long you want the treatment to last. Fillers will last 9-12 months, and it is the only available option if you want to add volume to your cheeks. Sculptra is a better choice if you want fewer wrinkles around your nasolabial area for two years and do not mind going for three injections.
Both have minimal or no pain, and come with no down time.
For many patients looking to restore lost volume, we will opt to begin with Sculptra to stimulate lost collagen and restore volume with that natural, gradual onset of results after treatment. Once the Sculptra has reached its maximum effect, we can then evaluate and treat specific areas with dermal filler as needed.
One More Thing About Aesthetic Injectables
Both dermal fillers and collagen stimulators effectively reverse the signs of aging, justifying their popularity among the aesthetics community.
Ultimately, which option is the perfect fit for you will come down to many factors. Schedule for a complimentary consultation to discuss your aesthetic goals and receive a customized treatment plan today.
When you are ready, choose an experienced and certified aesthetics provider, who will help determine the best product for your skin goals and will deliver results you'll be proud to wear for a long time.