Radiesse: The 2-In-1 Collagen-Stimulating Filler You Need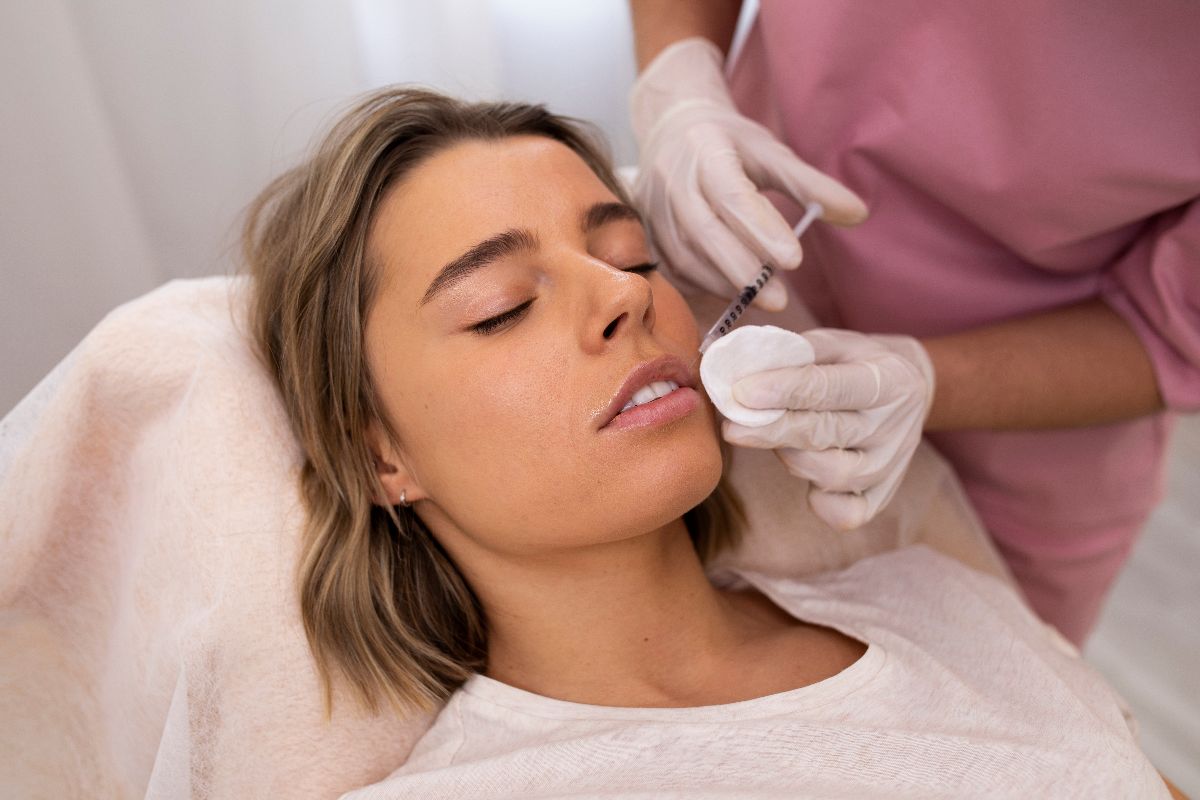 Your dreams have come true. There's no need to choose between restoring volume or stimulating your own natural collagen production. Finally, one product does both. Radiesse, the 2-in-1 filler of our dreams, brings the best of both worlds. It offers an instant lift AND collagen stimulation.
Why We Can't Get Enough Of Radiesse
Radiesse is a calcium-based filler that creates instant volume and, as it dissolves, stimulates your body's healing response to build its own collagen.
Collagen is what we notice in skin with great volume, flexibility, and strength. As we age, the skin's natural collagen breaks down, resulting in the loss of facial volume. This loss of elasticity and volume creates room for wrinkles, fine lines, and skin laxity.
Radiesse stimulates the skin's production of collagen to restore volume in the skin, smooth away wrinkles, and improve skin quality in the long-term.
With this aesthetic injectable, you will get that instant plump that you love about fillers, but you can also look forward to the longer-lasting, more natural benefit of collagen stimulation to maintain the results. This double-effect lets you enjoy the youthful effects of your treatment for longer.
The 2-In-1 Everyone Is Talking About
Radiesse is a blend between instant lift and collagen stimulation. It is a calcium-based paste that creates volume instantly but, as it dissolves, stimulates your body's healing response to lay down new collagen.
"Collagen is the main structural protein in our skin- it's what helps it feel and look tight, taught, and youthful. As we age, the production of collagen slows down, causing skin to sag. RADIESSE is a collagen stimulator. It stimulates the body's process of generating collagen and encourages growth, for a more refreshed appearance, so beauty can bloom." - RADIESSE®/Merz Aesthetics
‍How Is Radiesse Different From Other Fillers?
Radiesse uses CaHA (calcium hydroxylapatite) gel microspheres that stimulate the production of collagen— compared to the more common hyaluronic acid that's used by most other dermal fillers. Both the gel and the microspheres are completely broken down by the body over time.
Radiesse is clinically proven to last a year or more in many patients.