PDO Threads- The Ultimate Solution to Skin Rejuvenation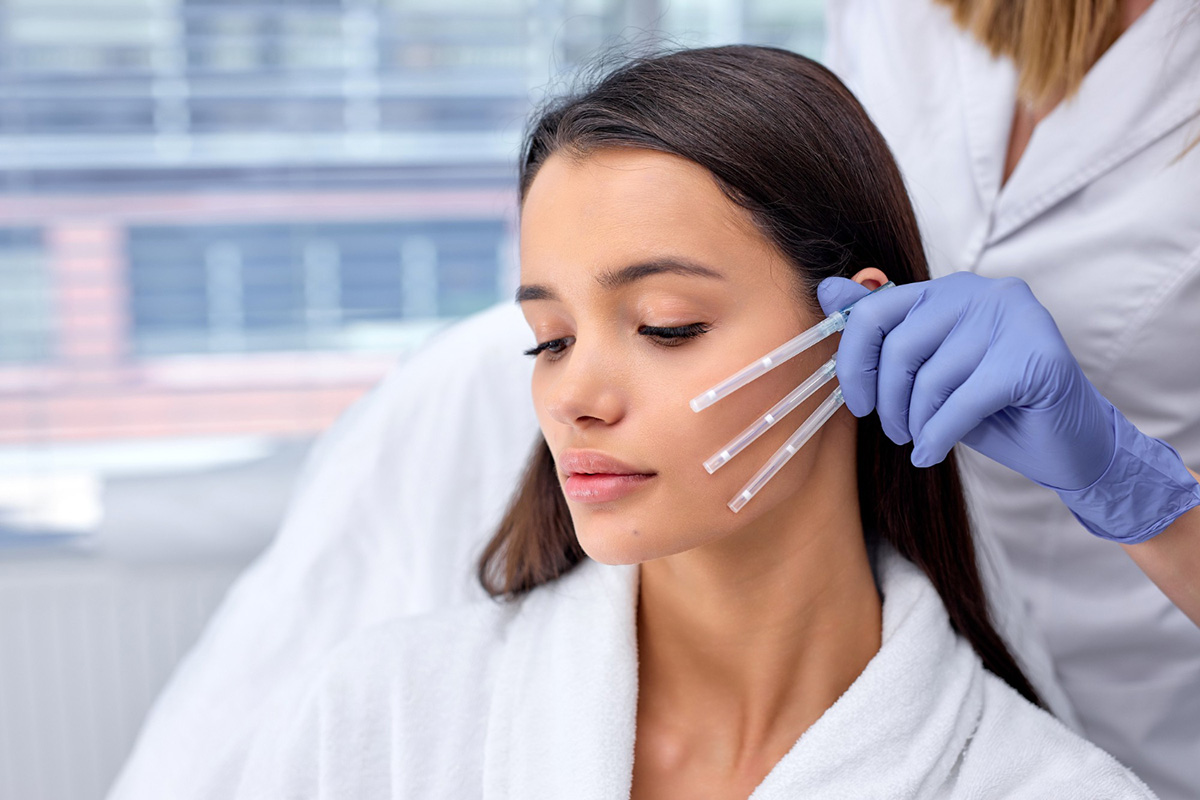 Your skin is one of the vital organs of your body, and we all crave youthful, flawless, and refreshed skin at every stage of life. However, aging, lifestyle habits, and environmental factors can cause changes in the skin's texture and elasticity, leading to the appearance of fine lines, wrinkles, and sagging skin. If you have tried numerous skincare products and treatments but are still unsatisfied with the results, PDO threads might be the right fit for you. PDO threads are a non-surgical, minimally invasive solution to lift and tighten loose skin, improve skin texture, and rejuvenate the face and body. In this blog, we will be discussing where PDO threads can be placed and their benefits.
PDO threads are made up of Polydioxanone, a biocompatible and biodegradable material. They work by stimulating collagen production, which provides firmness and structure to the skin. PDO threads come in different types and sizes, making them versatile and suitable for various skin concerns. They can be used to lift and tighten skin in the neck, jawline, cheeks, and eyebrows. PDO threads can also treat wrinkles and fine lines around the mouth, eyes, and forehead.
PDO threads can be used on the body to treat sagging skin, such as the arms, abdomen, thighs, and buttocks. They can also be used to improve the appearance of stretch marks, cellulite, and scars. PDO thread treatment takes around thirty minutes to an hour, depending on the treatment area. The downtime is minimal, and most people can resume their daily activities a few hours after the procedure.
PDO threads are cost-effective and long-lasting compared to traditional facelift surgery. They can last up to 18 months, depending on the type of thread and the body's reaction. PDO threads dissolve over time, leaving behind a natural-looking and rejuvenated appearance. Another benefit of PDO threads is that they can be combined with other aesthetic treatments such as dermal fillers and Botox for optimal results.
PDO thread treatment is safe when performed by a skilled and experienced practitioner. It is essential to consult with a licensed practitioner who will assess your medical history, physical examination, and aesthetic goals. PDO thread treatment requires expertise, precision, and an eye for detail to achieve natural-looking results.
Conclusion
In conclusion, PDO threads are a non-surgical and minimally invasive solution to improve skin texture, lift and tighten sagging skin, and rejuvenate the face and body. PDO thread treatment is versatile, cost-effective, and long-lasting. They can be placed in various areas of the face and body, depending on your skin concerns. At Vamped Aesthetics & Design, we offer PDO thread treatment in Windermere, FL, and surrounding areas. Our skilled practitioners are committed to providing safe and effective aesthetic treatments to help you look and feel your best. Contact us today to schedule a consultation!