How PDO Threads Helps Loose and Sagging Skin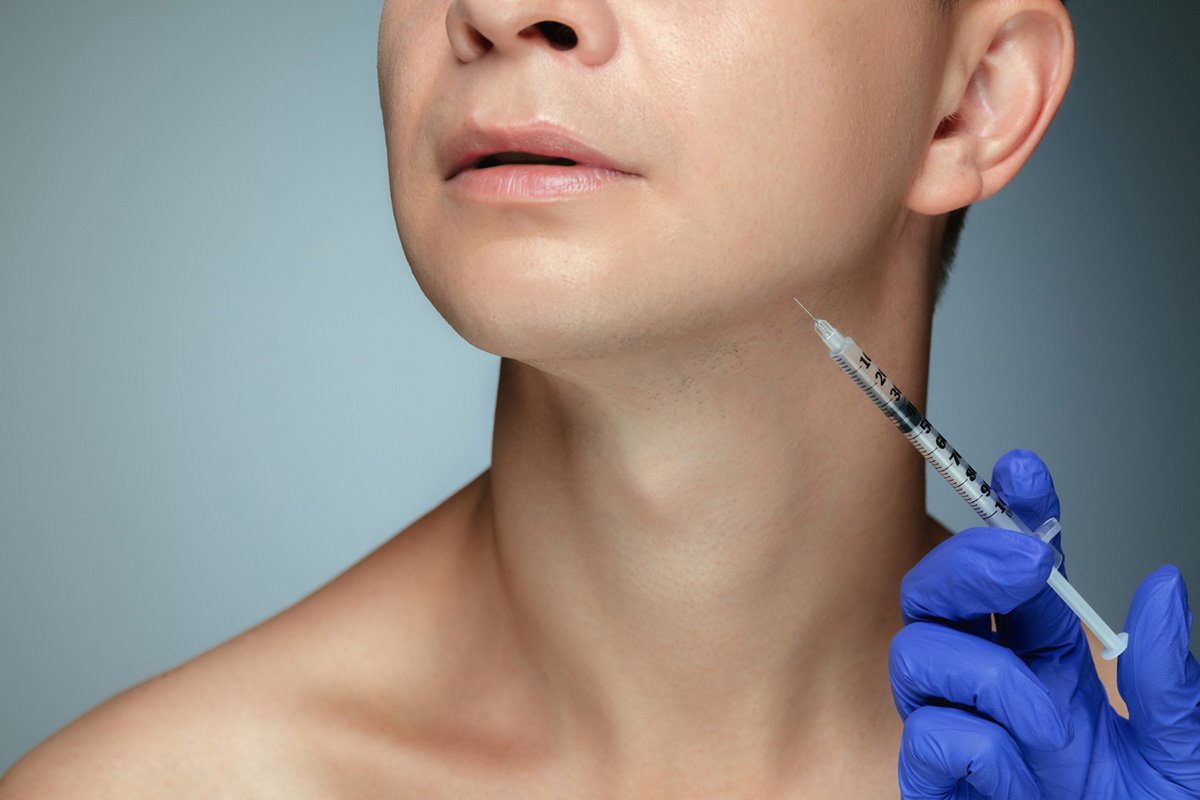 Loose and sagging skin is a common cosmetic concern, especially as we age. Diet, lifestyle, genetics, and environmental factors all contribute to how early or late our skin starts to sag. Luckily, we no longer have to accept sagging skin as an inevitable part of aging. With the advent of minimally invasive cosmetic treatments like PDO threads, we can now achieve a more youthful and tighter appearance without surgery. In this blog post, we will explain how PDO threads work, their benefits, and why you should consider them.
PDO threads are thin, absorbable threads made of polydioxanone or PDO, a biocompatible material. They are inserted under your skin to stimulate collagen production, a process that tightens, firms, and lifts the skin. The PDO threads act as a scaffold under the skin, supporting it and repositioning youthful contours. PDO threads have barbs or cones that anchor onto the tissue and cause an immediate lift, while the threads themselves continuously initiate new collagen synthesis over a period of three to six months.
PDO threads can be used in various parts of the body, including the face, neck, and body. The treatment is ideal for individuals with mild to moderate sagging skin who are looking for a minimally invasive and non-surgical option. PDO threads can improve the appearance of jowls, nasolabial folds, marionette lines, brows, and necklines.
PDO threads offer several benefits. Firstly, they are minimally invasive and require no general anesthesia nor prolonged recovery. You can usually resume your daily activities immediately after the treatment. Secondly, PDO threads offer a natural-looking lift and contribute to a more youthful appearance. Unlike surgical facelifts or other invasive options, the PDO threads achieve a subtle yet noticeable improvement in skin laxity. Thirdly, the treatment is suitable for individuals of different ages, skin types, and skin conditions. Lastly, PDO threads have long-lasting effects that can last from 6 months up to 2 years, depending on your skin type, age, and treatment area. A combination of PDO threads and other minimally invasive treatments like dermal fillers or Botox can further enhance your results.
If you are considering PDO threads, it is essential to choose an experienced and qualified practitioner. PDO thread treatments require skill, precision, and expertise to achieve optimal results. At Vamped Aesthetics and Design, we use premium quality PDO threads that are safe and effective. Our practitioners are knowledgeable, licensed, and committed to providing personalized care to each patient. During your consultation, we will assess your skin condition, discuss your goals and expectations, and customize a treatment plan that suits your unique needs.
Conclusion
PDO threads are an effective and safe treatment option for loose and sagging skin. They offer a subtle yet natural-looking lift without surgery or prolonged recovery. If you are considering PDO threads in Dr. Phillips, FL, we invite you to contact Vamped Aesthetics and Design today to book an appointment. Our team will provide you with a comprehensive assessment and personalized treatment plan that targets your areas of concern and enhances your natural beauty. Say goodbye to sagging skin and hello to a more youthful appearance with PDO threads.