How PDO Threads Can Improve Your Appearance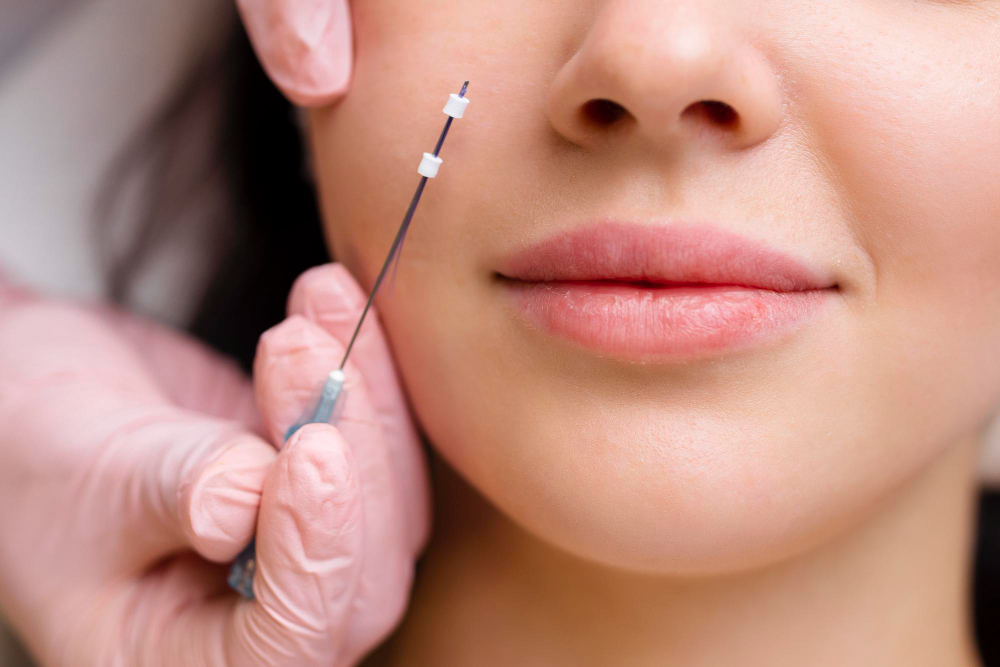 As we age, our skin loses elasticity and starts to sag. This can be exacerbated by factors such as sun damage, pollution, and genetics. However, thanks to the latest advances in cosmetic medicine, there are now more options than ever before to combat these effects. One of the latest and most effective treatments for sagging skin is PDO threads. In this blog post, we'll explore what PDO threads are, how they work, and how they can improve your appearance.
What are PDO threads?
PDO (Polydioxanone) threads are synthetic threads that are used to lift and firm sagging skin. These threads are made of the same material used in dissolvable surgical sutures and are therefore biocompatible and safe for use in the human body.
How do PDO threads work?
PDO threads work by stimulating collagen production in the skin. Collagen is a natural protein that gives skin its elasticity and firmness. As we age, our bodies produce less collagen, which can lead to sagging skin. PDO threads are inserted into the skin using a needle or cannula, and once they are in place, they act as a scaffold to support the skin and stimulate collagen production. Over time, the body naturally absorbs the threads, leaving behind new, firmer, and tighter skin.
What areas can PDO threads treat?
PDO threads can be used to treat a variety of areas, including the face, neck, and body. Some of the most popular areas for treatment include the cheeks, jowls, jawline, neck, and abdomen. PDO threads can help to lift and smooth out sagging skin, reduce the appearance of wrinkles and fine lines, and contour areas of the face and body.
What does the treatment involve?
PDO thread treatment typically takes around 30-60 minutes and can be carried out under local anesthesia. The threads are inserted into the skin using a needle or cannula, and patients may experience some minor swelling and bruising for a few days after the procedure. However, this is usually temporary and can be easily managed with over-the-counter pain medication and ice packs.
Conclusion
In conclusion, PDO threads are a safe and effective way to improve the appearance of sagging skin. They work by stimulating collagen production and can be used to treat a variety of areas on the face and body. If you're considering PDO threads in Orlando, FL, contact Vamped Aesthetics & Design today to book an appointment. Our team of experienced professionals will be happy to discuss the treatment with you and answer any questions you may have. With PDO threads, you can look and feel your best with firmer, tighter, and smoother skin.