Can You Have Fillers at the Same Time as Microneedling?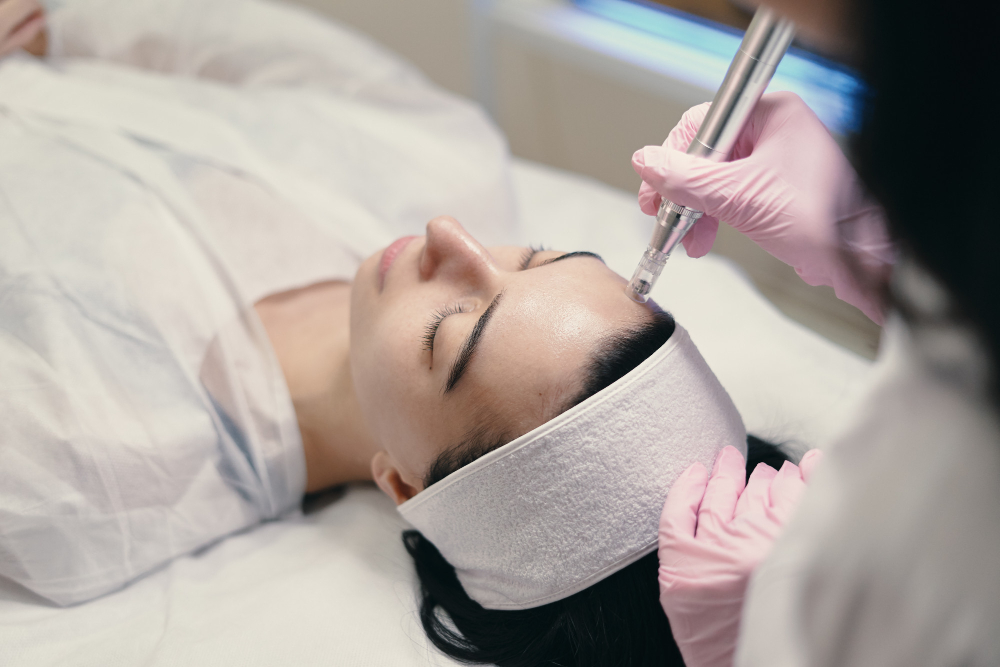 Fillers and microneedling are popular cosmetic procedures that many people undergo. They both have different functions and are used for different purposes, but they can be combined to create the desired effect. However, it is essential to know if it is safe to have fillers at the same time as microneedling. In this blog, we will explore whether it is possible to have these two procedures done together.
Microneedling is a cosmetic procedure that involves creating tiny punctures on the skin's surface to stimulate collagen production. The procedure is typically done using a handheld device that contains multiple tiny needles. The process helps in reducing fine lines, wrinkles, acne scars, hyperpigmentation, and other skin issues. Microneedling can be considered as a non-surgical procedure since it does not involve any incisions or cuts on the skin.
Fillers, on the other hand, are injectables that are used to add volume to the face, plump up the lips, and fill in wrinkles and fine lines. They are mostly made from hyaluronic acid and are injected into the skin in different areas of the face to create a fuller, more youthful appearance. The results of fillers are immediate, and they can last up to six months, depending on the type of filler used.
Both microneedling and fillers can be done together. However, it is important to ensure that the microneedling is done after the fillers have settled in the skin. It is recommended to wait at least two weeks after having fillers done before engaging in microneedling. Microneedling too soon after having fillers can cause the filler to move around and create an uneven appearance in the face.
If you are considering having both procedures done together, it is critical to discuss your plans with your cosmetic surgeon. They will advise you on the ideal time to have microneedling after having fillers done. Your surgeon will examine your skin and determine whether you are a good candidate for both procedures. They will also guide you on how to prepare for the procedures and what to expect.
After having both microneedling and fillers done, it is important to take care of your skin correctly to get the desired results. This means that you should avoid direct sun exposure, wear sunscreen every day, and practice proper skincare routines. Your cosmetic surgeon will also provide you with instructions on how to take care of your skin after having both procedures done.
Conclusion
Microneedling and fillers are both effective cosmetic procedures that can be done together to improve the appearance of your skin. However, it is essential to follow the right sequence to avoid complications. If you are considering having both procedures done, it is vital to discuss your plans with your cosmetic surgeon. They will guide you on the right way to do it to avoid any adverse effects. Book an appointment with Vamped Aesthetics & Design today to get expert guidance on microneedling in Windermere, FL.